The Payments report will show you a list of all transactions made through the system. This report can be used in many ways including:
View or download a list of all transactions made based on a certain time frame (i.e. Today, Last Month).
Download the report to use for accounting purposes.
View or Download the report to see a look of all transaction details (booking code, amount, status, and payment method).
View or Download a list of transactions to compare with your bank statements.
As with most reports, you can customize the fields that you want to see in the report. Use the settings icon
to select the fields.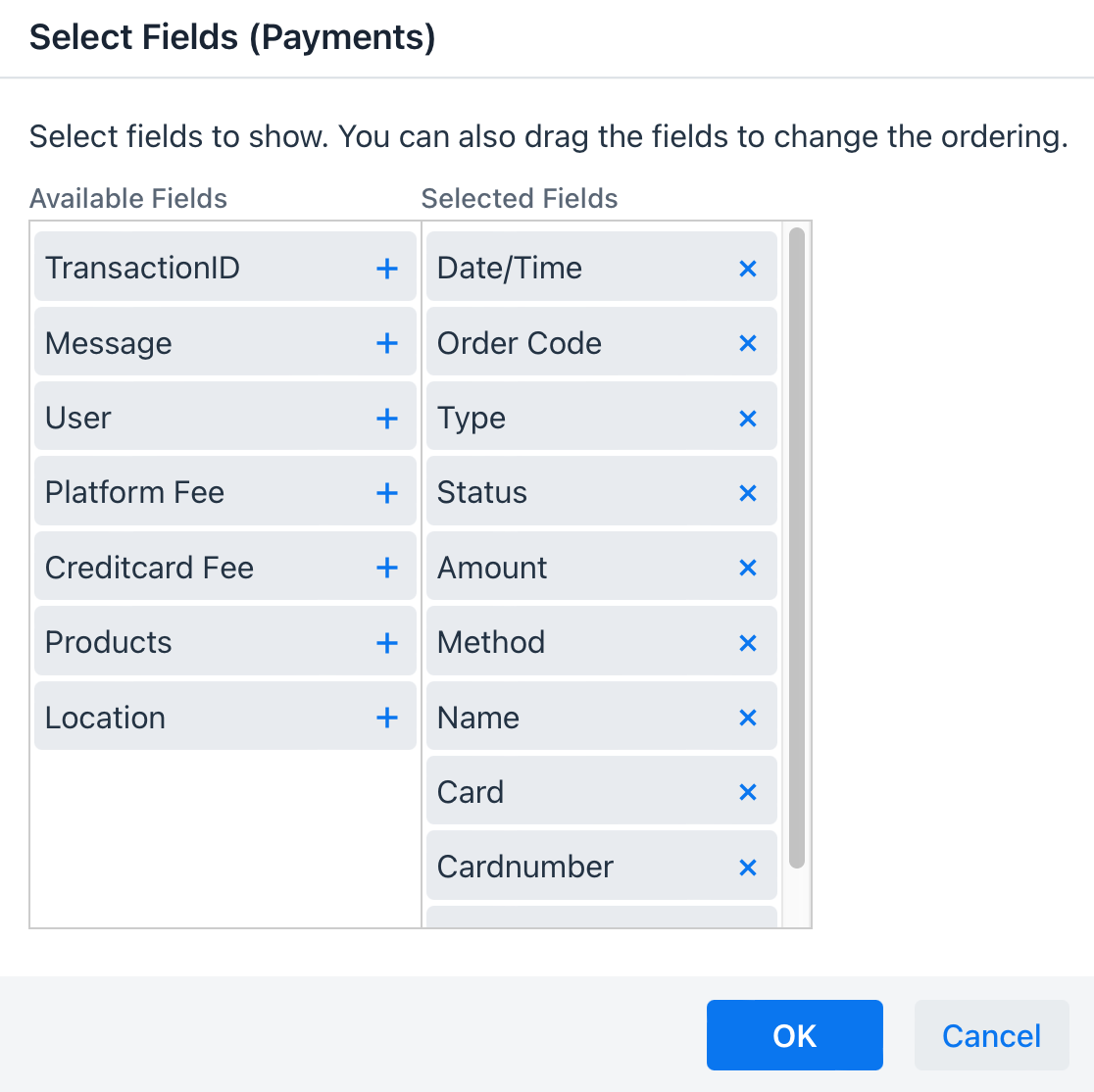 Once you customize the fields you want in the report, select View to see the data on the Screen. You can also choose a PDF, CSV, EXCEL from the Type settings and select Download to access the report from your computer.
Start and End Dates on the Payments report refers to the date of transaction. This means that a booking with more than one payment will show a line item for each payment based on the date the transaction was processed.