The system offers several automatic emails and text notifications that will get sent to your customer at certain times including:
Booking Confirmation - sent at the time of booking
Booking Reminder - sent at a designated time prior to arrival/start date
Thank You - send at a designated time after departure/end date
If you want to customize the emails and text messages to include specific details or content that only applies to certain rentals, then you can do that when setting up the rental or activity.
Follow the steps below to add custom text:
Go to Settings - Rentals or Settings - Tickets (tours/activities)
Select the rental or activity to Edit
Select the Emails tab
On the page, you can add custom text for the specific rental/activity for the following emails/texts:
Booking Email (includes Confirmed and Booking Request email)
Reminder Email
Thank you Email
Add your custom text to all or some of the options on this page, and Save.
Adding Text to this page will add the content to the main booking email in a new section, About your booking.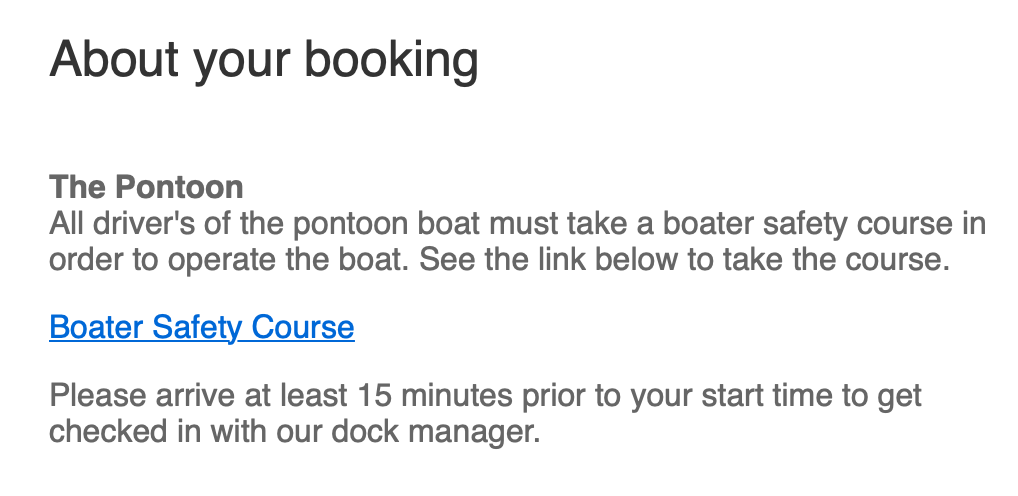 Adding content to this section will not replace the main booking emails, but instead add to the email.