The Message Center in BookingCentral allows you to do several tasks:
View all outbound text messages sent through the system
View all inbound text messages received from your customers (text replies from the outbound text)
Send a Broadcast Message to customers that have upcoming bookings
This article will show you how to access, view and reply to text messages.
To access the Message Center, select the Chat icon from the upper right, then Messages.
Viewing All Text Messages
To view all messages sent/received from the system, select the All Texts tab. This page will show you a complete list of all messages sent and received from the system including:
Actions you can take on this page:
Open Orders
Reply or Dismiss Texts received by customers
Viewing Received Text Messages
Select the Received Text tab to see all messages from customers. This page will show you a list of all received texts.
Actions you can take on this page:
Open the Order to view the booking
Reply to the Text - You can reply with a custom message, send one of the automated texts, or use the Quick Reply.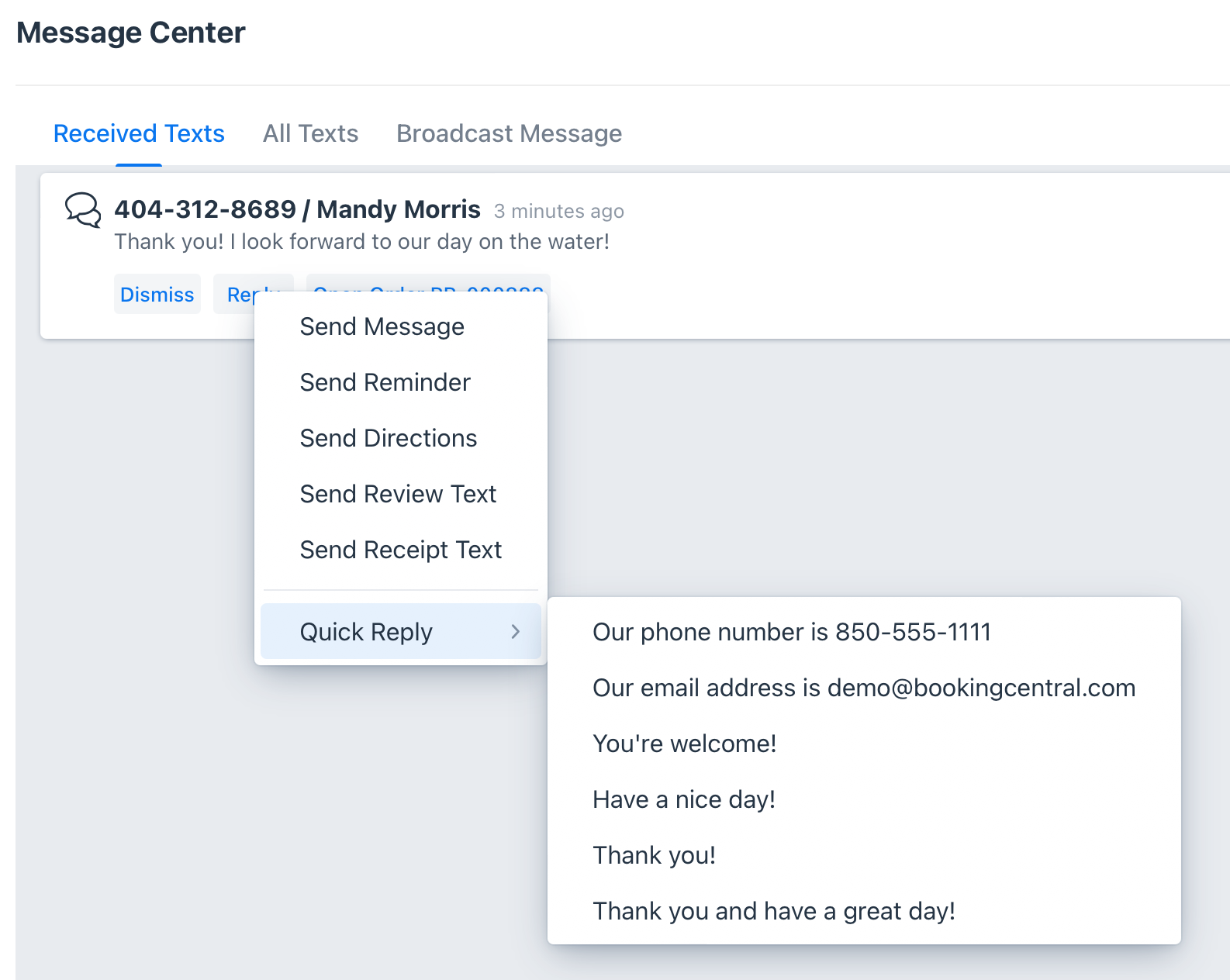 Dismiss the Text - this will remove the text from the Received Text tab. Note: If you dismiss the text before replying, and want to reply at a later time, you will still have the option to reply from the All Texts tab.
How will you know if you have any received texts? The Chat icon in the upper right tool bar will indicate the number of texts you have waiting for your review!