Delivery Locations come with their own booking widget that you can add to a website. This is helpful if you have different pages on your site for a delivery location. You can add the booking code directly to the site for online booking.
To access the code in your account, go to Settings - Web Sales. Select the Delivery Location from the Location menu to see the code and rentals assigned to that location. Use this code to add your website.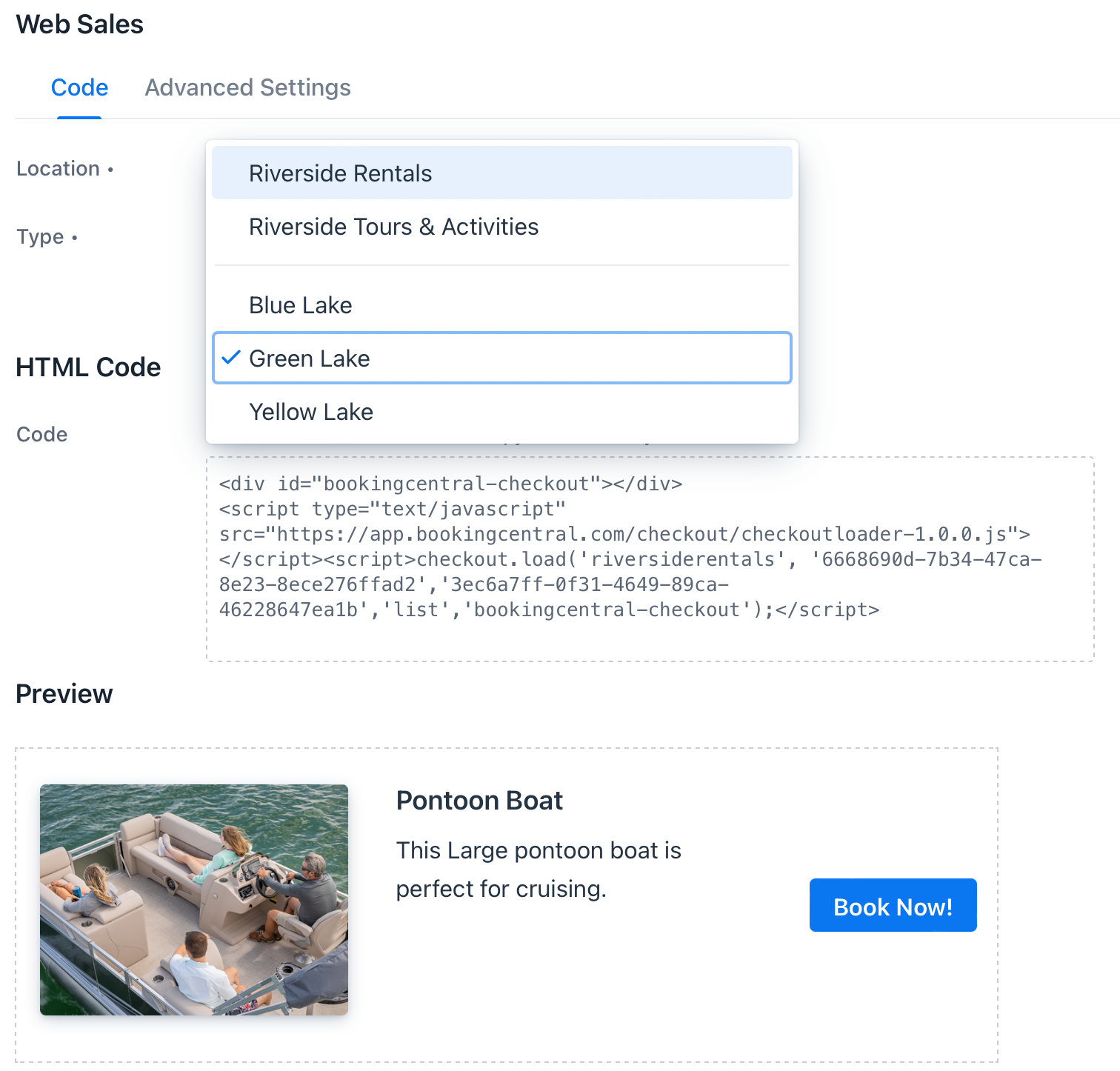 When customers book from your website, the booking page will be specific to the delivery location, and will apply the delivery rules that you set in the system.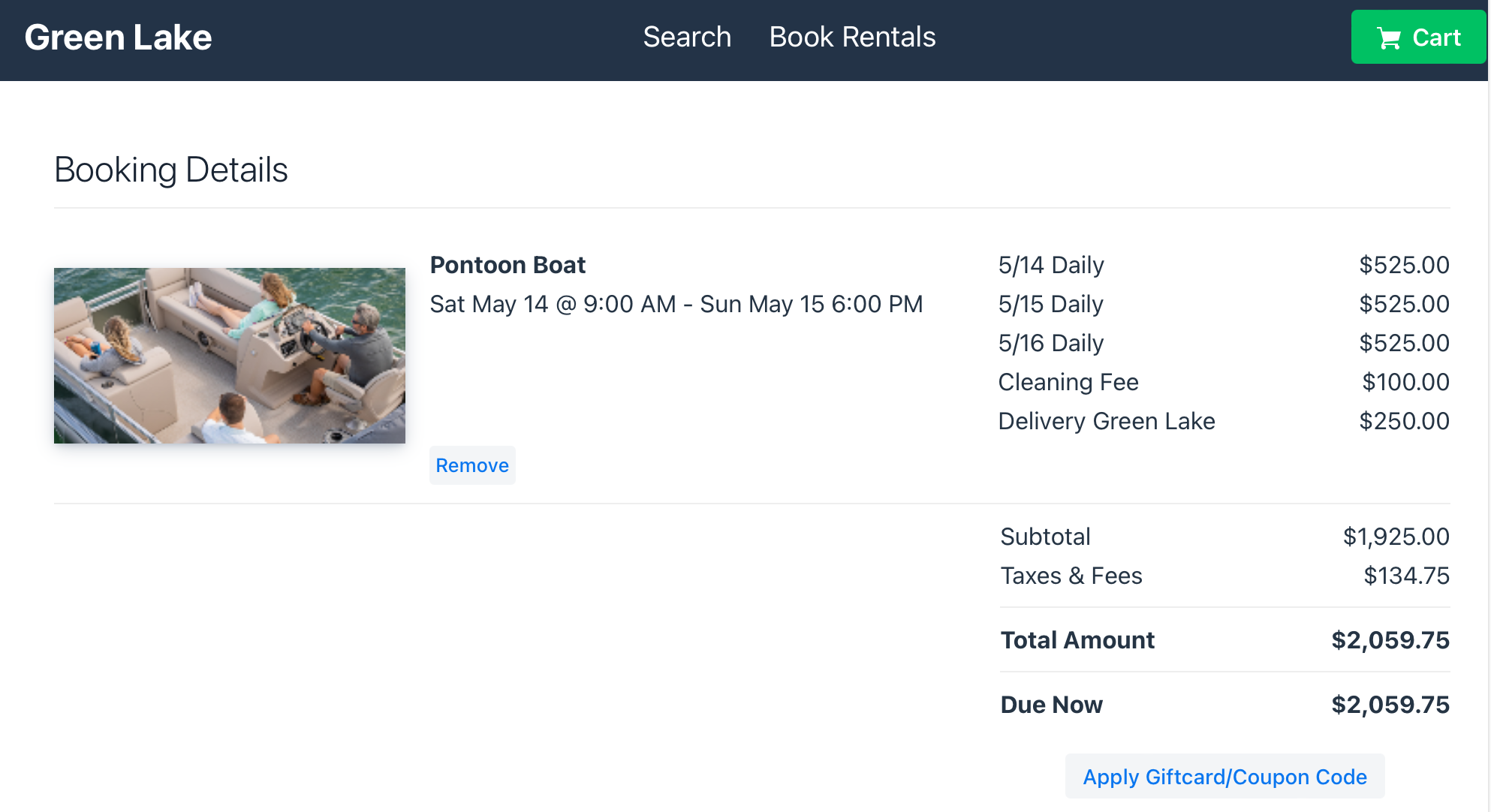 When viewing the booking from the back office, you'll see the delivery location in the details.

Users can also make bookings for a delivery location through the system. When adding a new order through the back end, you will select the rental, and will ave the option to select the delivery location in the Deliver To section on the order.
Managing Bookings to Delivery Locations
You can view bookings made for a delivery locations on the Calendar by using the Locations menu. Select the Delivery Location to sort bookings that are only at that location.