To add the booking page to your website for online bookings, go to Settings - Configurations - Web Sales in the system.
You have the following options for how you want to display your booking page on your website:
Product List - Will show a list of all your product offerings with a short description and picture. Customer select Book to see and book the item.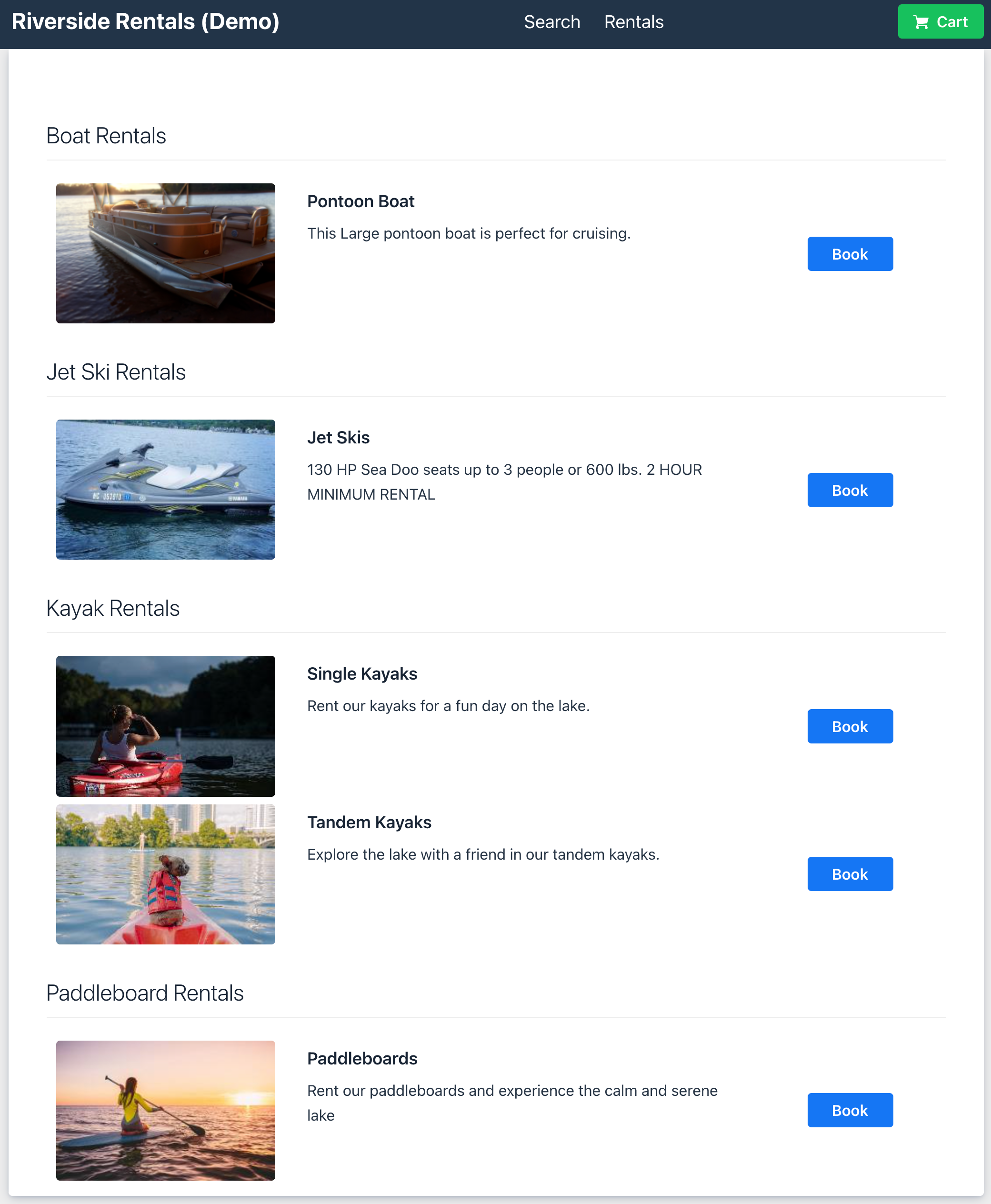 Product Grid - Shows your offerings in a grid view with the Tagline description and picture. Customers select Book to select the item.
Link - This link can be added to the website or a pre-made Book button. The Links are specific to each individual rental.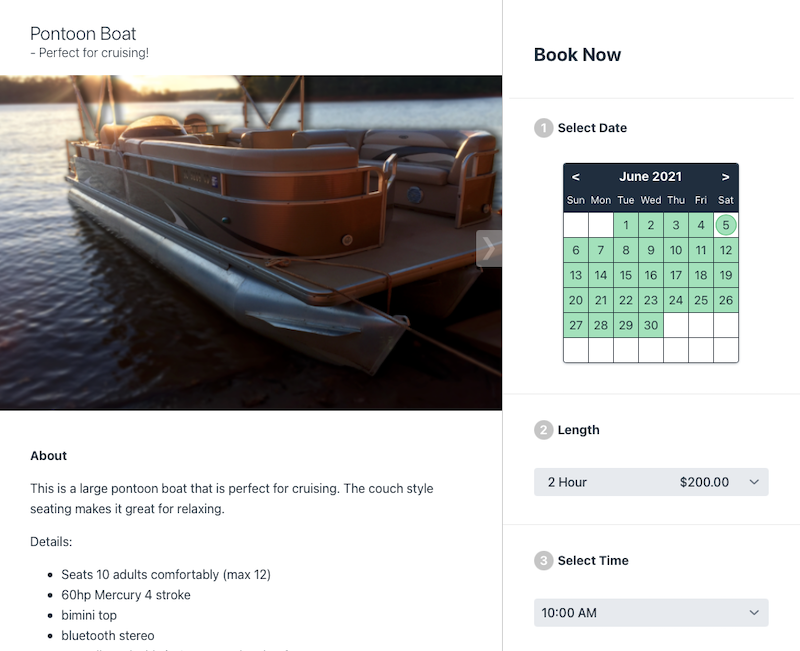 On the Checkout page, select the option you want, and then copy the HTML code (for List and Grid options) or the URL (link option), and add it to your website editor.
Once you add the code or link to your website, then the booking page for your rental(s) or activities will display for online checkout.