If you offer different options based on a season (time of year), you can set up your Seasons in the system. Seasons are important to set up even if you create a new one for each year as they are used when creating your Price List for tours and rentals.
If you plan to raise your prices each year or throughout the year (ex. off season, prime season), then you will need Seasons enabled.
To create a Season, go to Settings - My Business - Hours
Select Enable Seasons.
Click +Add Season to create a Season. Enter the Season name, Valid Dates, and hit OK to save.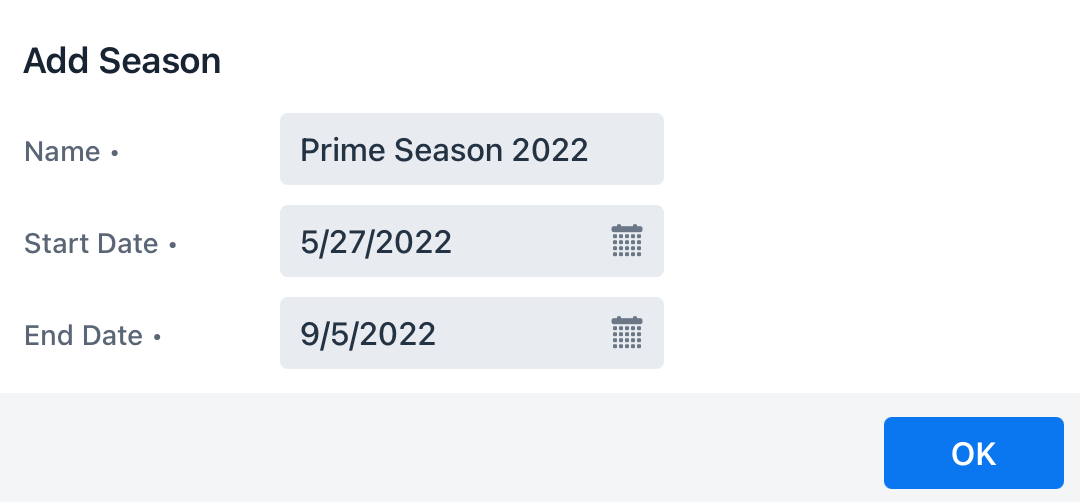 Continue to use +Add Season to create additional seasons.
When you create Seasons, you're now able to:
Set different opening / closing Hours per season. This is helpful if you stay open later during your prime season (e.g. Summer).
Set different prices per season. This action is done in the Rental or Activity settings, on the Price List page.