As part of the booking process, you may want to send a receipt to the customer at the end of the reservation.
The system gives you several options for sending receipts to customers:
Activate automatic receipt emails to customers any time a new payment has been made on a booking.
Include the payment history on automatic emails such as Confirmation, Reminder, and Thank You emails.
Send a receipt via email and/or text to customers that ask for a final statement of charges after their booking ends.
Send an Automatic Receipt
To enable the automatic receipt option:
Go to Settings - Emails.
In the list of email options, open the Receipt Email.
In the Settings, check the option to send this email automatically.
Add any custom text and logo to the email if needed.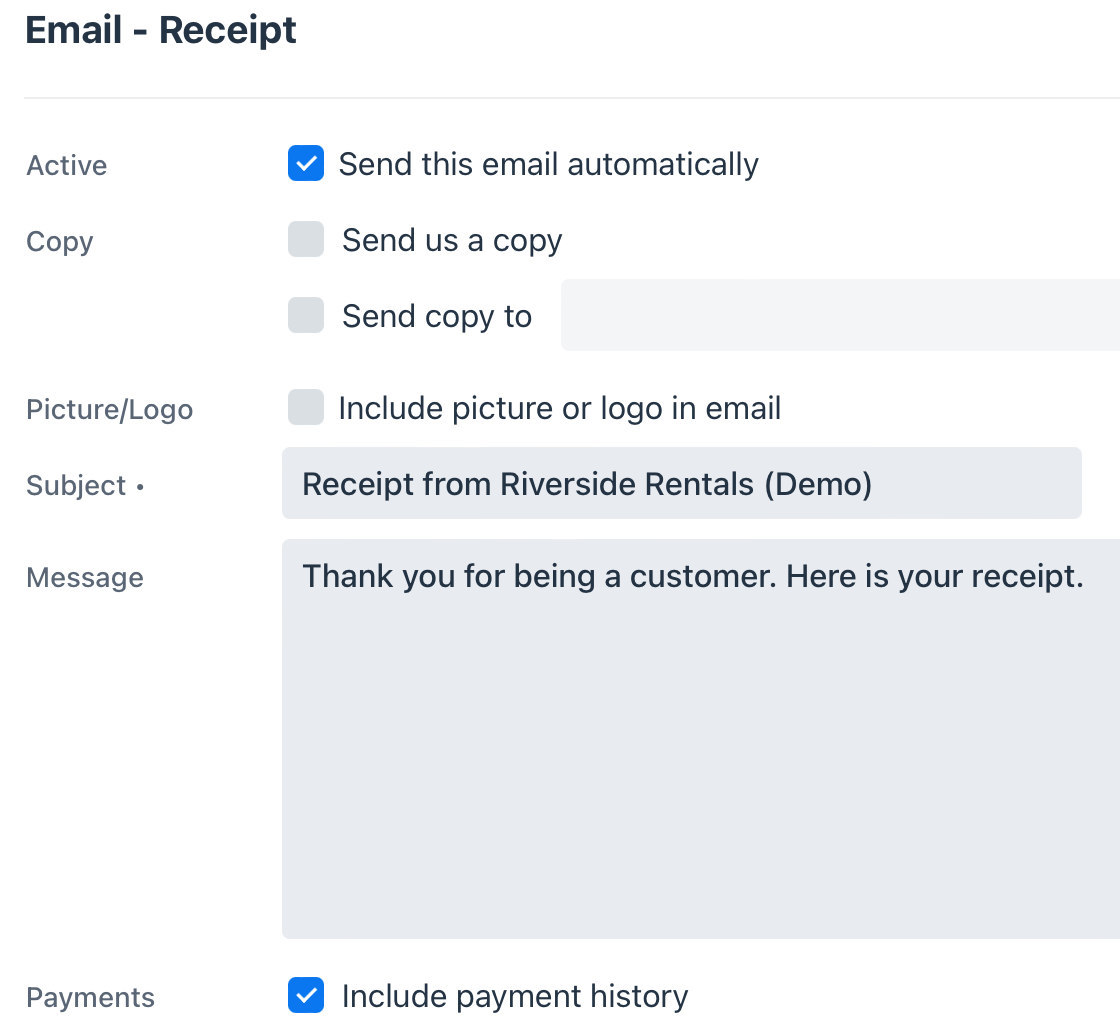 Add Payment History to Emails
To include the Payment History on emails:
Go to Settings - Emails
Select the following emails that you want to include a payment history:

Booking Confirmation
Booking Reminder
Thank You
Booking Cancellation

Check the box on the settings to include payment history
Sending Receipt Email or Text from the Booking
On any booking in the system, users can manually select the send a Receipt to a customer that requests it. Receipts can be sent via Email or Text (or both!).
To send a Receipt from the Booking:
From the Message section, select Send Message/Mail button
Select Send Receipt Email or Send Receipt Text
Confirm the customer's email or phone number
Select OK to send
Example of an Email Receipt:
Example of a Text Receipt