If you run your business at different locations, then the system allows you to setup and manage bookings across multiple locations.
Using Locations in the system can allow you to:
When you setup Locations, you will also be able to filter most screens in the platform by Locations including:
The default Location will be pre-set with your Account information that was used when the account was initially created.
To add additional locations, go to Settings - My Business - Locations.
Select + Add Location to create a new location.
Enter the Location information:
Type: Office or Delivery
Location Name
Location Address, Phone, Email
Location Website (can be the same as the default/account location)
Location contact information included here will be included on all email notifications that the customer receives. It is important to add email and phone number so a customer can reach out to you directly with questions.
Additional Location setup options:
Map & Directions - if there is specific directions and a map to this location. This information will be included in the Email templates is Directions is enabled.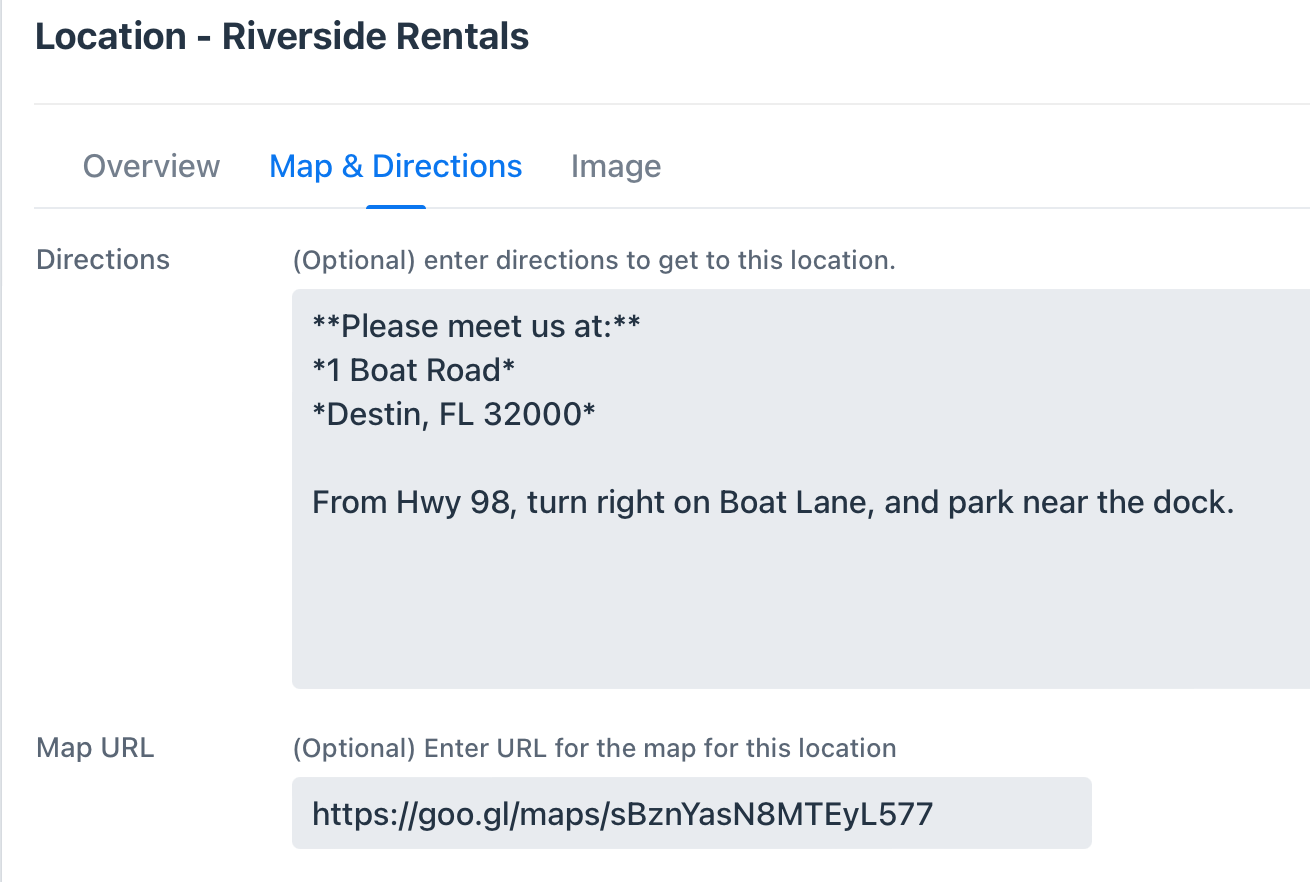 Image - add an image that will display if using a custom widget that will direct the customer to select a location during checkout.