BookingCentral integrates with the Stripe payment processor. In order to take payments for your bookings, you will need to set up an account with Stripe. You can find more details about how to set up a Stripe account here: https://stripe.com/.
Once you get setup and approved for a Stripe account, you can easily integrate the information into your account.
To do so, navigate to Settings - Configuration - Payments.
Select "Connect to Stripe Connect"
When prompted, enter your Stripe Username and Password.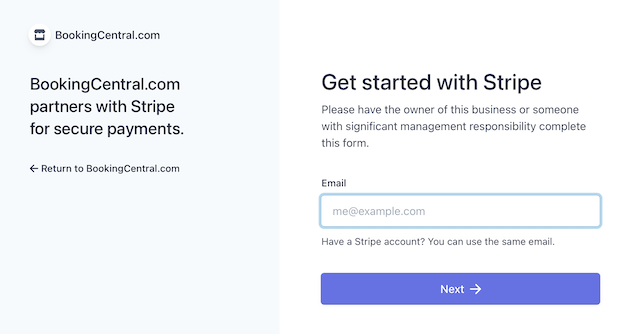 When finished, hit Save at the bottom of the Payment page in BookingCentral.